Haylie Duff Plastic Surgeries
Posted on:
June 4, 2017
/
Haylie Duff Plastic Surgeries
Who has not heard of Haylie Duff, the young actress, and songwriter, older sister of actress Hilary Duff? She is definitely a real joy to look at. However, not so long ago, she was not the real beauty who enchants our eyes. What happened?
The answer is simple and has been for many international celebrities for decades now: plastic surgery.
Born on February, 1985 in Texas, Haylie Duff began her career as a film actress in 1997 in Hope and appeared in the TV series True Women. She became more famous for acting in the long series 7th Heaven from 2005 and 2007. Then, she appeared in different TV roles and movies, such as Fear Island, Tug and Slightly Single in LA. Her most recent project is the film Badge of Honor, from 2015.
Haylie Duff's rhinoplasty
Looking at some not so old pictures of the above-mentioned celebrity, it is quite obvious that Haylie has undergone some serious nose jobs. And that is easily noticeable not only by specialists but also by regular people. Her older photos reveal a nose that was extremely pronounced for her facial features. Now, it is straighter and smaller, appearing more proportionate. Even though Haylie did not admit to this type of plastic surgery, the overall verdict is a positive one: she looks better now, prettier and seems to have a great time in her own skin!
The genioplasty underwent by Haylie Duff
Another plastic surgery that Haylie Duff seems to have undergone is a genioplasty, in other words, chin implants. If we look at some before and after pictures, we can easily notice that the actress has a longer jawline now and her face is looking oval as well. Before in her younger days, Haylie has a larger chin and there is no amount of exercise and diet that can size it down so much in such a short period of time. This particular plastic surgery, together with the rhinoplasty, seem to have transformed this actress in a more vivid person with a vibrant energy which considers herself even more beautiful from inside and out.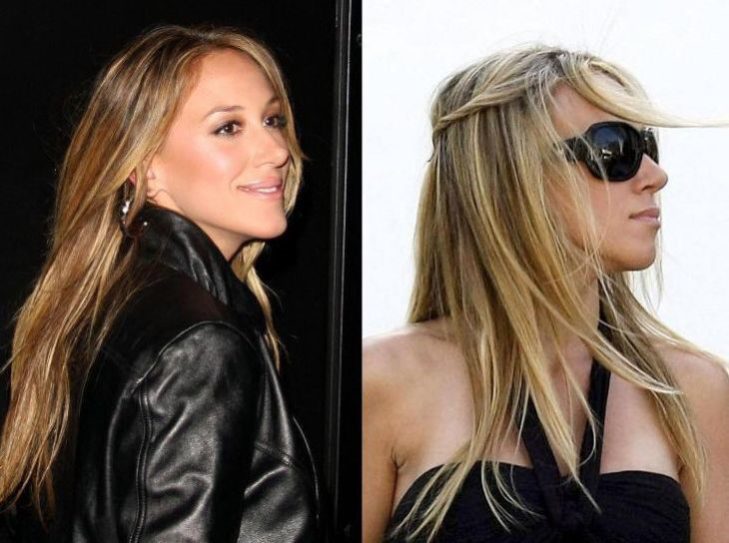 Breast augmentation plastic surgery
More recently, Haylie Duff looks richer, so to speak, in the chest area, even though she has not gained weight. It is most likely due to a breast augmentation plastic surgery. The actress has not admitted she has undergone this type of procedure, either, however, the only reasonable explanation is that she chose to increase her bra size with a few numbers. And why not, after all she is adored by fans and everybody seems to agree she is much better looking now, being more radiant than ever and more appealing to the big screen. She is actively dating, with a continuously stronger career and a great appearance.
However, up to the present, she has refused to publicly discuss her alleged plastic surgeries. And we do not blame her for that. Natural beauty or not, she is definitely a great joy to watch and a great talent.
---
What do You think about Haylie Duff plastic surgery? Leave a comment!