Lady Gaga's Plastic Surgery Regime
Posted on:
March 2, 2017
/
Lady Gaga's Plastic Surgery Regime
Your favorite monster mama is always in the news for having caved and undergone plastic surgery at one point or another. This musical vixen is known for her outlandish styles, colorful hair, and her body full of tattoos. She is also known for self-acceptance and self-love. The question on everyone's mind, is she for real? The music industry is hard, and even the strongest of women can suffer from body shaming and low self-confidence. People can also be brutal when they talk about each other. When Lady Gaga first appeared on the music scene, she was even accused of being a man! Pictures circulated the internet asking viewers if they could see an Adam's Apple or if she was hiding something in her underwear. Many rumors spread about her underparts, and through all of this she came out victorious. So is it true? Did she have a male body part removed? A nose job? Breast Augmentation?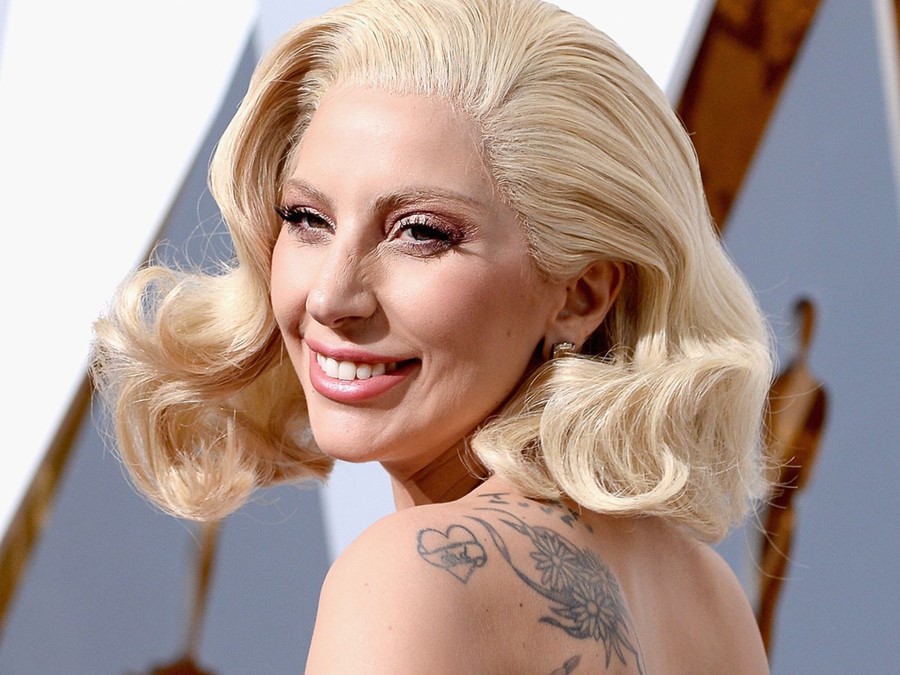 Going back to 2007, Lady Gaga has dark hair, a crooked nose, and a fresh face. She said that when she first started her career, she was compared to Amy Winehouse. This is what prompted her to change her hair to blonde. She also started tanning or using fake tanners to darken her complexion.
In 2009, her career really started to take off. She was still rocking the blonde locks, but her complexion changed to a creamier ivory one. Gone were the days of bronzed skin. She had more of a porcelain doll look. Her crooked nose is still prominent in pictures, and it looks as though had no surgery.
Between 2009 and 2012, Lady Gaga is named the 7th World's Most Powerful Woman by Forbes Magazine. She experimented with yellow hair and bold makeup. She could be spotted with green eyebrows and purple lipstick regularly. Still, however, no verified signs of plastic surgery. She had been reported at this point to be using facelift tape to create a tighter look around her face. She said taping her eyes and neck back was a great beauty ritual for her. Her breasts looked quite a bit larger than before she was famous, causing breast augmentation rumors to fly.
Pictures taken of the singer in 2012 showed a less crooked nose than before. People suggested that she had had a nose job, but it may have just been a makeup trick. Some surgeons have looked at her pictures and have guessed that she may have had fillers injected into her nose to make it appear smoother. In any case, she was still rocking her tattoos and wearing skimpy clothes, proving her body acceptance.
In 2017, before she went to her Superbowl performance, she can be seen without a nose bump. It is quite clear that she may have undergone plastic surgery to straighten her nose! She is fresh faced and blonde and looking rather youthful. It seems as though she has had fillers in her face for a smooth texture. Some fans said that her face looked rather stiff during her performance, hinting that she may have been getting Botox injections. It also seems as though she has had some lip plumping done, as it is so popular right now.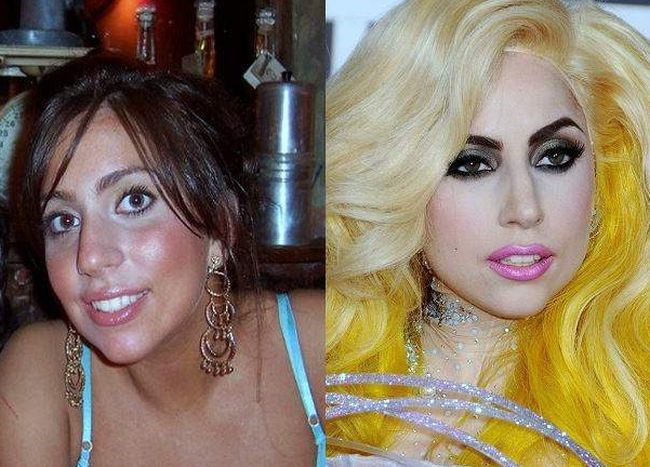 Other rumors include talk of having liposuction done and a cool laser therapy treatment done to melt fat away before her wedding. She is also rumored to have undergone hip augmentation. He hips are round, and there are no visible surgery scars. It is possible and probably that she has an hourglass figure and toned muscles on her backside simply from working out and performing her dance moves. The breast augmentation rumors may not be far off. Her breasts are full and look very real. The outfits that she wears usually includes a great bra, which can help enhance what she already has. There is no proof or validation to these rumors.
Overall, Lady Gaga has made a huge impression in the music industry since she breakthrough in 2008. She loves her tattoos, and it would not be out of the realm of possibility that she has had Botox, lip fillers, and a nose job. This may just be a way for her to enhance her appearance so that she feels more confident. In no way does she look like she is addicted to plastic surgery at this point.
---
What do You think about Lady Gaga plastic surgery? Leave a comment!