Meg Ryan Evolution in Plastic Surgery
Posted on:
March 1, 2017
/
Meg Ryan's Evolution in Plastic Surgery
Meg Ryan was born Margaret Mary Emily Anne Hyra on November 19, 1961. Wikipedia describes her as an American actress, director, and producer. Her career, which really began in 1982 with a role in the CBS soap opera As the World Turns, has been one of the quintessential Hollywood dream acting experiences, peaking perhaps with Meg being voted one of the 50 most beautiful people in the world by People Magazine in 1994.
Meg shot to stardom and became very famous as well as instantly recognizable from her role in When Harry met Sally. This film also delivered her most renowned movie scene and one that set her up as a major attraction to viewers all around the world with the simulated orgasm in a restaurant. Overnight, Meg became one of the most desirable women it the world. This, naturally, set her up as an actress that would get plenty of movie work in the future, but also set the personal standards that would be so very hard to live up to, and lay the foundation for the need for ongoing cosmetic surgery.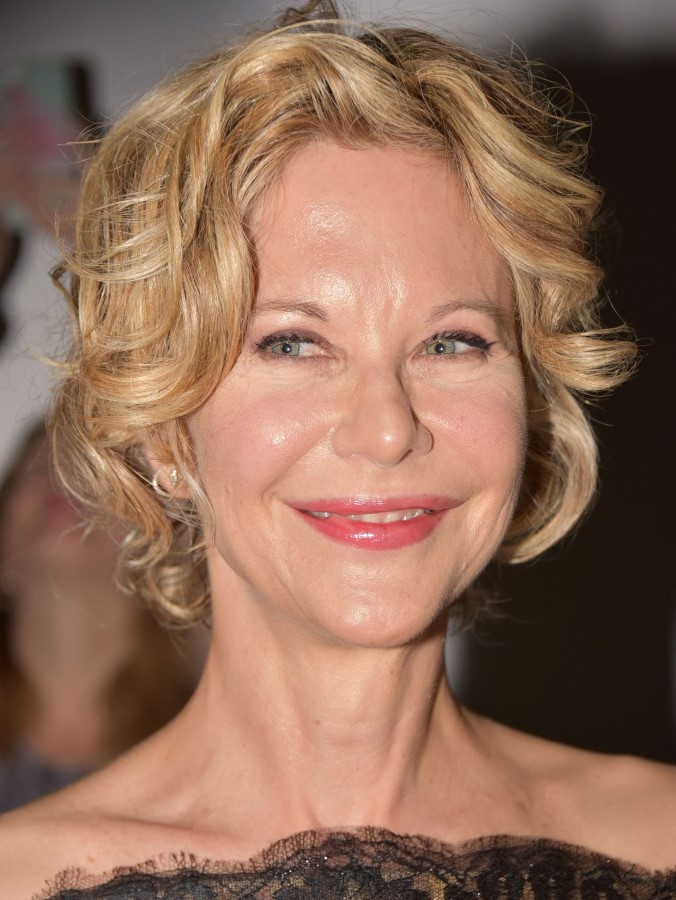 Meg Ryan's Famous Smile
Throughout her movie career during the 1990's, Meg was famous for her wonderful walk, her strikingly innocent blue eyes, her bouncy blonde hair, and the vision of a romantic character that she portrayed so well. No-one could ever blame Tom Hanks, Dennis Quaid or any of her co-stars for falling hopelessly in love with her. Such was her attractive persona and the radiant beauty she had become.
Nature Beginning to Take its Course
By the time the turn of the century came around, time was beginning to have an effect on America's great beauty. Famously, and perhaps prophetically, she felt really nervous and scared before her nude scene in In the Cut, saying at the time that she was worried people would find her naked body unattractive. Clearly, the need to remain youthfully attractive forever that Hollywood engenders so strongly was influencing Meg mentally.
Meg Ryan is in her fifties now. However beautiful you were twenty years ago, or even ten years ago, nature must take its course. In Hollywood, that is counted as pretty much a disaster. Meg Ryan made her name as the pretty heroine in so many films, that is probably what she would like to continue being.
Some Drastic Differences Now
According to everyone present at the Tony Awards in June last year, Meg Ryan looked very different from the Meg Ryan they know. According to a cosmetic surgeon in America, she has definitely had some cosmetic treatment done to her face. There has been some surgery around her eyes, and some sort of filler or fat put into her cheeks. The filler is perhaps a little too much and moves up a little when she smiles, and makes her eyes look smaller. There has also been some filler injected into her lips, which are much fuller now than they have ever been, perhaps too full. There has also probably been a neck lift.
The effects of nature appear to have been diverted, for better or worse, in the case of Meg Ryan, by using plastic surgery, as ascertained by experts considering before and after photographs, with lip injections to make them appear fuller, the possibility of cheek-bone enhancements and some stretching being done to her eyes. Her eyes appear more slanted, and her brow now has that permanent astonished look so characteristic of plastic surgery. Rumors of a neck lift and forehead lift are unconfirmed, but were they to be confirmed no one would be particularly surprised.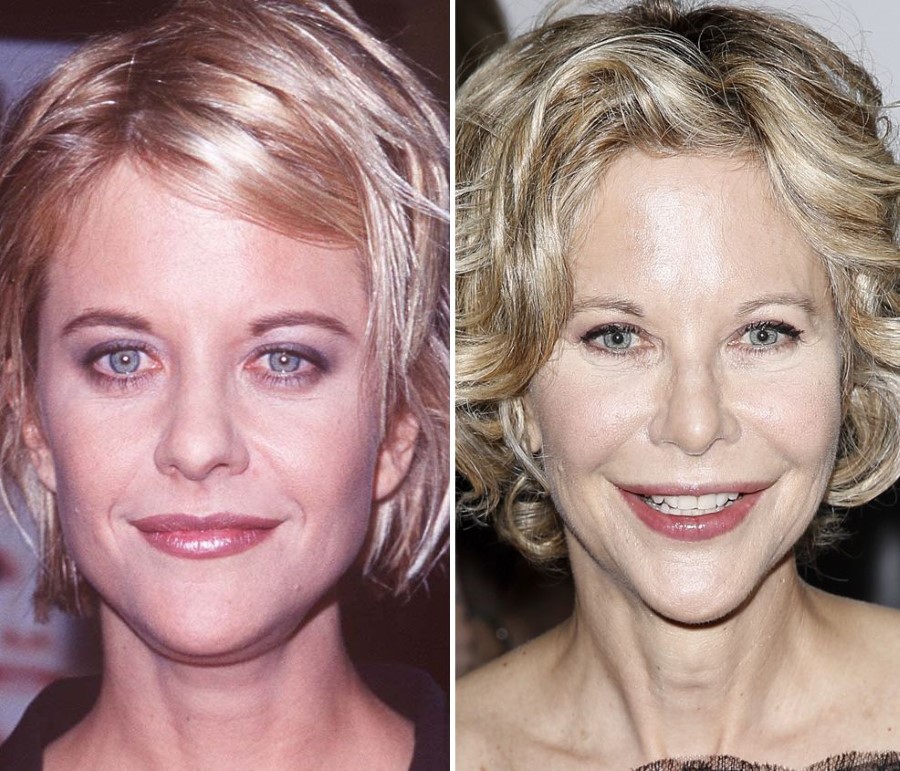 Could it be Natural?
Meg Ryan has always denied having cosmetic surgery done, but the desire to keep your youthful image is a strong one. She has always insisted that she pays no attention to rumors of any cosmetic surgery. Many movie stars refuse to admit any preoccupation with their looks, but the right image is very important in Hollywood.
Meg Ryan is a beautiful woman. But most people agree that the new Meg Ryan is not any improvement on the old one. It is so unfortunate when stars start on the cosmetic route, as it so often happens that it becomes a continuous journey to try to keep one's youth. Meg Ryan was so popular that people would have been quite happy to see her take some different, maybe older, roles in any new movies.
---
What do You think about Meg Ryan plastic surgery? Leave a comment!