Sharon Osbourne and all of hers Plastic Surgery procedures
Posted on:
February 23, 2017
/
Sharon Osbourne Plastic Surgeries
Sharon Osbourne is the wife to Ozzy Osbourne, the famous rocker. She is the daughter of Don Arden, the famous music manager of the Black Sabbath heavy metal band. Early in her carrier, she supported her father's work as a receptionist and a promoter of his services. Later on she became Ozzy's manager before they got married in 1982. Since then she has engaged in many business activities including doing a TV reality show. Her latest ventures include being a judge in the America's Got Talent show and featuring in the X Factor and "The Talk" TV shows. Sharon has always been courageous in discussing the fact that she has had cosmetic surgery. Recently, she opened up about the extent of her plastic surgery procedures.

Sharon Osbourne's plastic surgery
At the age of 63 years, Sharon Osbourne looks as young as ever for the last two decades. In her recent revelations, she has undergone many surgeries ranging from gastric bypass surgery to facelift surgery. Other surgeries she has undergone include liposuction, breast augmentation, and breast reduction surgery. In her TV career, she has also had nose procedures and regular Botox injections. In fact she underwent more surgery procedures before returning on TV for the X-Factor show. Recently, she underwent a breast implant surgery procedure and this perhaps has been her turning point. She regrets having undergone this procedure and she now accepts the fact that there is just so much that the human body can take.
Ahead of return to the X-Factor show, Sharon underwent a face lift that resulted in a more defined jawline, fuller lips and a bump in her conk's side. While pausing with her fans, the eyebrows seemed more raised and her smile seemed whiter than before. Her complexion had become mush smoother. At her age, no wrinkle can be spotted on her face. Sharon Osbourne's recent appearance at Craig's restaurant in West Hollywood, exposed the full extent of the surgery procedures she has undergone.
In fact, she admitted to the fact that there is no tweaking that she hasn't done or stretching that she hasn't gone through. She has undergone peeling, veneering, lasering, enhancement and removed anything she felt was not good enough for her body. That now seems to have come to an end as she feels her body has had more than it can handle.
Sharon Osbourne Before and After
The Britain's Night and Day Magazine recently interviewed Sharon where is reiterated her love for cosmetic surgery. For instance, she doesn't regret having spent over $236,000 in a number of procedures. They include the liposuction procedure on her neck including getting it lifted, having her breasts lifted, having her tummy tucked and arms lipo-ed. She also had her legs lifted. She generally feels she has gotten value for the money spent on these procedures. In fact, if today, she feels anything need to be corrected in her body, she will not hesitate to do it again.
There was a time when she was fat and had to lose considerable weight. After losing weight, she felt like there was much skin hanging all over her body. This prompted her to go for the surgery procedure. Since there was so much that need to be done, it couldn't be done in one procedure. The so many times she had to undergo the procedure made her feel like she had abused her own body. She has literary been chopping and changing her body to achieve her desired shape. Each of this procedure has side effects and evidence has shown that a number of people have had it rough with cosmetic surgery. Some have developed an equal level of hate for them the same way they loved them.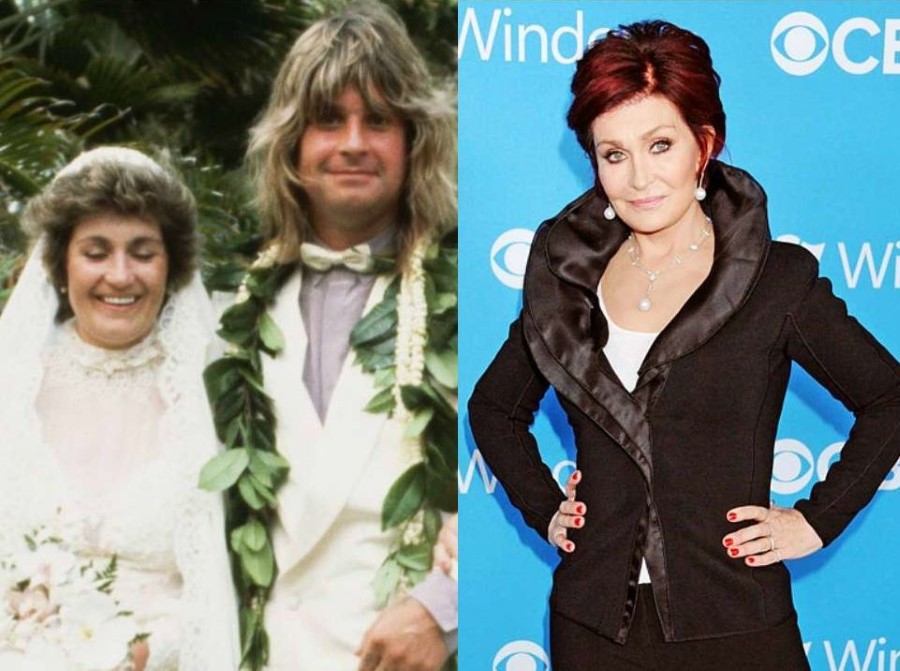 Conclusion
We can generally describe Sharon as having been fat, hairy and with little legs before her surgery procedures. Her cosmetic surgery journey started after she was diagnosed with breast cancer. Her son's observation that she had multiple sclerosis may have also catalyzed her decision. In her first set of operations, she had her breasts reduced in size, her tummy tucked with a gastric band fitting and her arms and legs lifted. Her breasts were lifted again in 1978. As late as November last year she had a double mastectomy done on her. In her resolution to stop any further procedures she cited Jocelyn Wildenstein surgery procedure that went wrong and her son's illness as the motivating factors. She also doesn't want her husband to get worried about her going through another surgery procedure.
---
What do You think about Sharon Osbourne plastic surgery? Leave a comment!